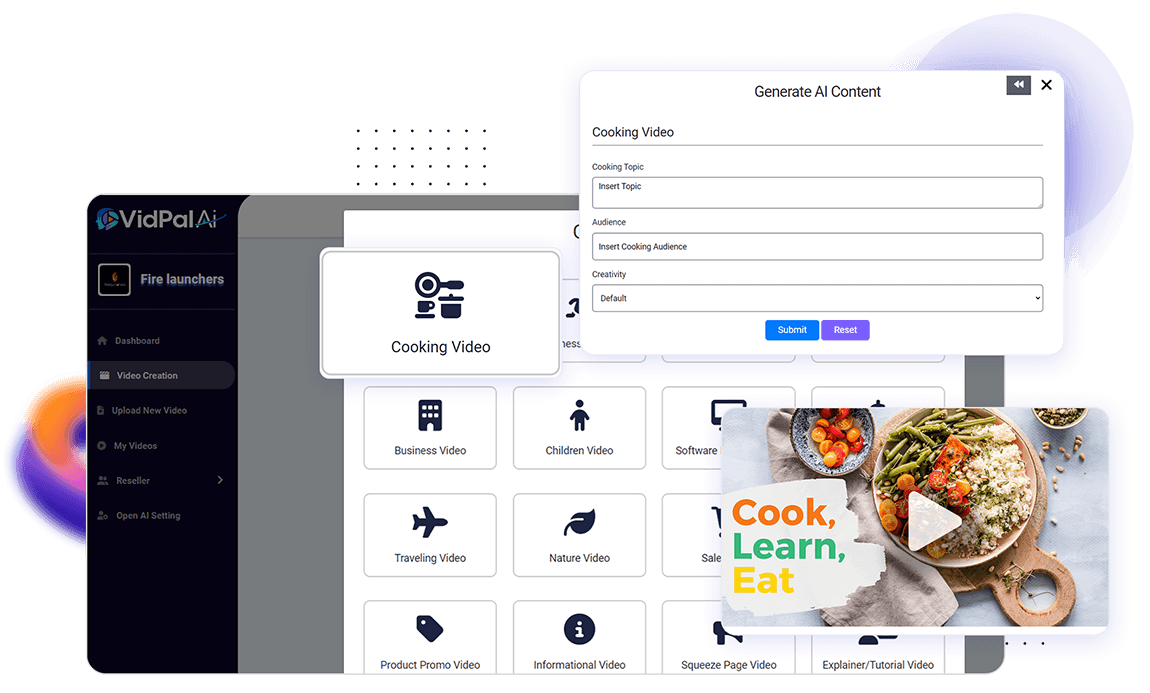 Cooking Videos:
Create engaging cooking tutorials, showcase recipes, or promote culinary products and drive sales for kitchen gadgets and food-related businesses.
Cooking videos have proven to boost sales with 120% increased conversions. Food content is always in demand!
Fitness Videos:
You can now create videos on workout routines, fitness tips, or promote exercise equipment. Fitness videos are known for attracting dedicated followers and can boost sales for health and fitness brands.

So, sculpt success with 145% more sales of fitness products and services. Fitness enthusiasts are hungry for engaging visual content.